Baldur's Gate 1 (Tutu/BGT) Area Map
This map is for the use of
modders
, since it contains area codes. If you want to use a similar map as a
player
, see the second map below.
Tutu Area Code (FW####)
BGT Area Code (AR####)
(Note: for standard BG1 area codes, replace the Tutu code FW- prefix with AR-).
* = Tales of the Sword Coast area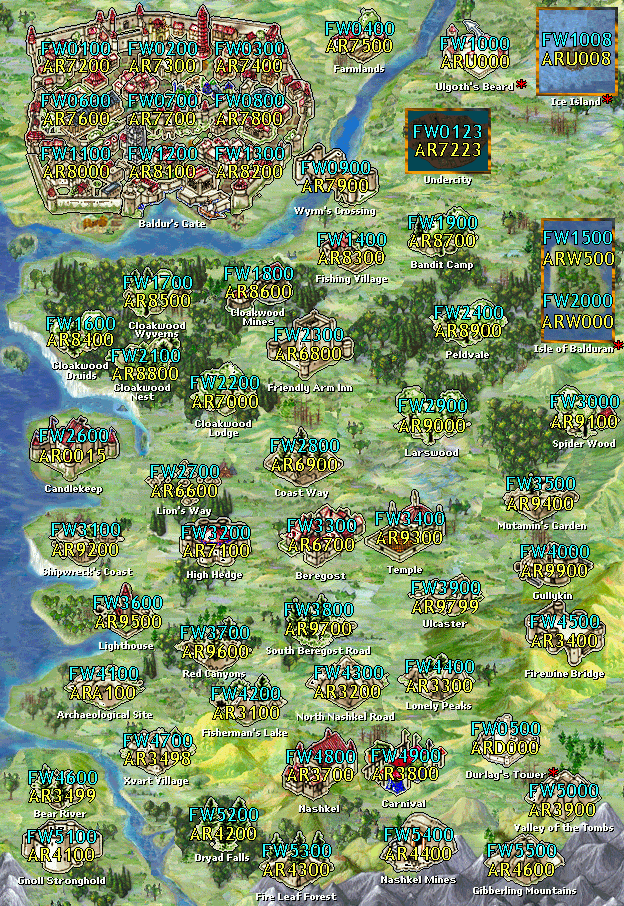 Map without area codes (easier to read):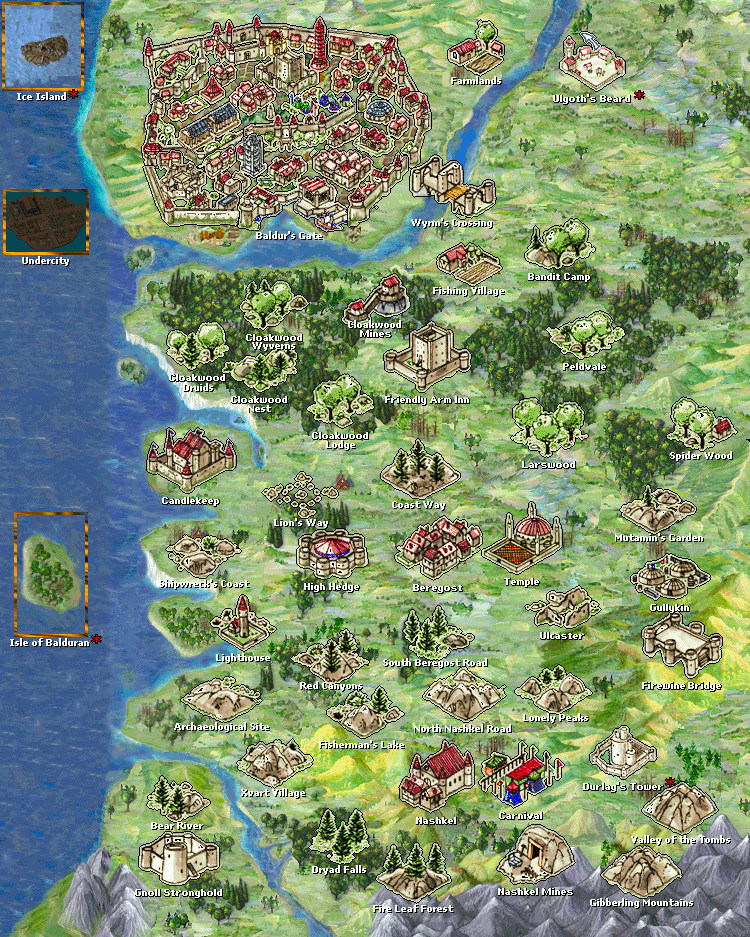 Edited by Miloch, 28 March 2012 - 09:48 AM.